About Us
Somewhere in Oiwake-cho, there are two brick buildings in Oiwake-cho, Hakodate. This is where we, Kafukudo Kitchen were located.
One of the building is used to prepare and craft sweets by hand, and the other one is piled with tons of freshly harvested ingredients that purchased straight from local farmers.
Besides the sweets which is designed in laboratory and mass-produced by factory, we also produce snacks and cooked foods which similar to each other. All of them were made inside a small kitchen that located at northern town so everyone can have a joyful way to enjoy the blessings of nature.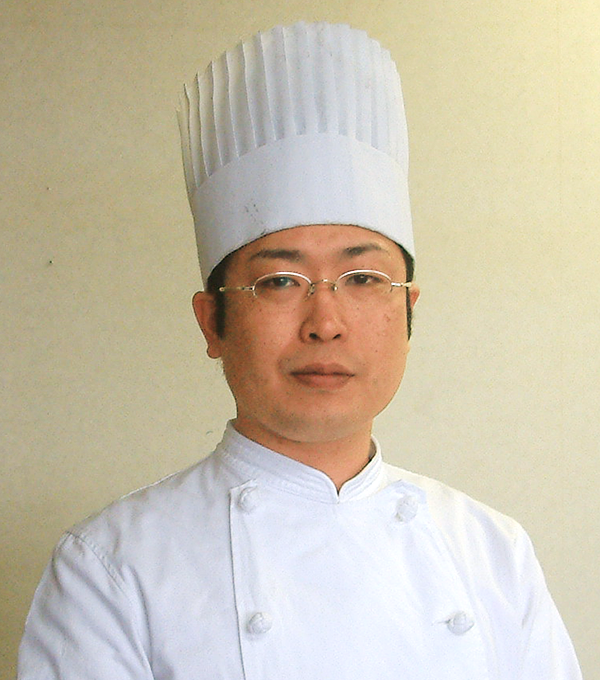 Representative Director: Seiya Kadou
Overview
Business Name
Kadou Foods Co.,Ltd.
Representative Director
Seiya Kadou
Address

1-25 Oiwake-cho, Hakodate City, Hokkaido Prefecture Postcode:040-0071 JAPAN

TEL:(0138)62-6077
FAX:(0138)41-6613

Established
July, 2010
Capital stock
3 million yen
Bank account
Hakodate Shinkin Bank, Bandai Branch
(Ordinary) 1057250
(Account name) Seiya Kadou, Representative Director,
Kadou Foods Co.
Payment terms
Closing at the end of the month, payment at the end of the following month (normal)
Major suppliers

Ito-shoji Corporation
GFC Corporation
Daini Bussan Corporation
Donan Meat Center Co.,
Noir Corporation.,
Hakodate Dairy Corporation.,
Misuzu Shoji Co., and etc. (Aligned in the order of the Japanese syllabary)

Major customers

ANA FESTA Corporation.,
ESTAY SHOKAI.,
KOHJINSHA Corporation.,
GFC Corporation.,
Nashio Corporation Ltd.,
Hakodate Airport Building Corporation.,
Hokkaido Kiosk Corporation.,
Hokkaido General Foods Co.,
Hokkaido Trade Products Promotion Association.,
Yamato Home Convenience Co. and etc (Aligned in the order of the Japanese syllabary)

Type of Industry
Food manufacturing, mail-order business, consignment sales of processed agricultural and marine products, sales of packaging materials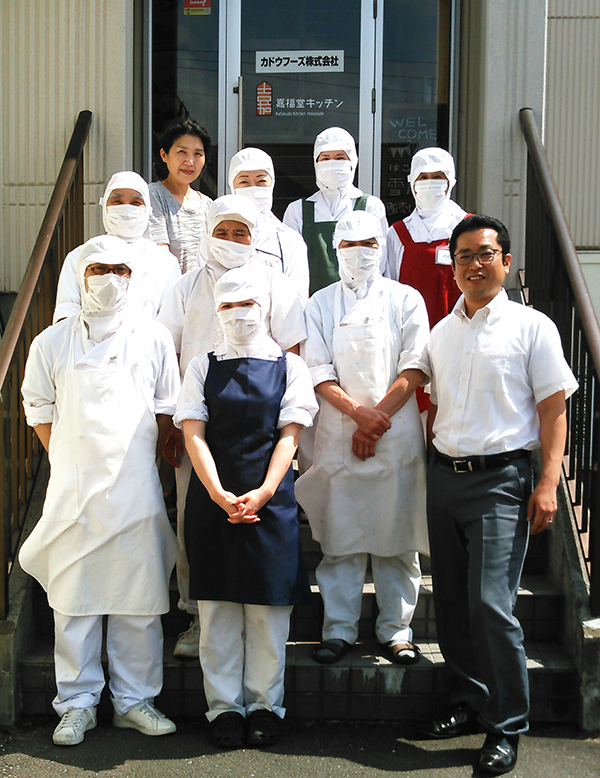 Picture of staff who prepared sweets and prepared foods.
Introduction video of our company and Hakodate Yukinko
History
July 2010
Established as a confectionery and side-dish manufacturer in Oiwake-machi, Hakodate.
Hakodate souvenir "Hakodate Yukinko" goes on sale.
October 2011
Started mail-order wholesale business
June 2014
Withdrawal from commercial mail-order wholesale business, set a period of time to scale down operations.
July, 2009

Opened the first directly-managed Kafukudo Kitchen store next to Hakodate Meiji-kan.

November, 2009

Starting from Ho Chi Minh City, Vietnam, we had begun participating in various Hokkaido product exhibitions in Japan and overseas.

March, 2020

Along with the increase in Covid infection, human flow has stopped and the number of tourists had decreased.
We had increase our sales through online shopping, mass retailers and product exhibiton.
Other than that, we also strengthen our sales in retail retort packs.

February, 2021

November, 2021

Soft and fluffy white sweet potato had been awarded as top 100 in "FOOD ACTION JAPAN AWARD 2020" organized by Ministr of Agricuture, Forestry and Fisheries (MAFF).
Awarded in the NIKKEI newspaper " Ranking Relax in late autumm with sweet potato" as 5th place.